Shorewood Private Lessons & Sectional Coaches
The following are teachers who offer private lessons via the Shorewood Recreation department. These lessons are held at SIS and can be booked online through the Shorewood Recreation department's website.
Jennifer Burke – Flute
Jennifer Burke is a Milwaukee based flutist and co-founder of Black Cat Ensemble and Microcosm Ensemble.
Jennifer has a diverse background in music education and flute performance, previously collaborating with the Milwaukee Art Museum, DanceWorks MKE, and Lofty Life Aerial Dance LLC.
In addition to performing, Jennifer has 10+ year experience teaching privater flute/ piccolo lessons and sectionals, as well as general music for grades k3-8th.
Peter Behlmer – Percussion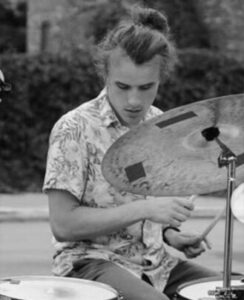 Peter Behlmer is a professional musician best known for his advanced drum set ability.
His skills cover a wide variety of genres including, R&B, rock, metal, jazz, hip hop, neo-soul, and many more. Currently, he plays in numerous groups throughout the Milwaukee area such as, The Peter Behlmer Experience, Pocket Change, The Funk Club Wagon, The Sunkin' Suns, and Solar Plexus, to name a few. All of these groups keep him busy and active in the local scene – both playing live and in the studio.
Peter began playing the drums during high school where he quickly began to receive accolades including, The Woody Herman Jazz Award and numerous A ratings at the WSMA solo and ensemble festival. After high school, he attended the Berklee College of Music and studied drum set performance for 4 years. While there, he studied under many world-renowned drummers including James Murphy, Dave DiCenso, Henrique de Almeida, Kim Plainfield, Casey Scheuerell, and many more.
The skills he learned while at Berklee have helped him in his musicality and technicality on the drum set which have led to his success in the music scene. In addition to musicianship, Peter learned many teaching skills from the world's best instructors. He uses those methods to create unique lesson plans for every student he meets. These methods create quick results and useful skills for musicians of all levels.
Mark Hoelscher – Brass (Trumpet, French Horn, Trombone, Euphonium, Tuba)
Bass trombonist Mark Hoelscher is a member of the Chicago-based Millar Brass Ensemble and is an Edwards artist/clinician. He freelances with groups in the Chicago, Milwaukee, and Madison areas and is an active teacher and coach. Mark holds a Master's Degree in trombone performance from Kent State University and an undergraduate degree in trombone from Wichita State University. As a fellowship recipient at the Aspen Music Festival, he performed with the Festival Jazz Ensemble, Chamber Symphony and Festival Orchestra and studied chamber music with American Brass Quintet. He is an active studio musician and has toured nationally and internationally with classical and pops orchestras, as well as big bands and touring shows. Hoelscher has performed with the Hamilton Philharmonic and Symphony Hamilton (Hamilton Ontario, Canada), the Canton Symphony, and was a member of the Wichita Symphony. Since moving to Milwaukee in 1993, he has performed with such groups as the Chicago Sinfonietta, Milwaukee Symphony, Elgin Symphony, Chicago Civic Orchestra, Milwaukee Ballet Orchestra, Present Music, Madison Symphony Orchestra, and the Wisconsin Chamber Orchestra.
Mike Miller – Alto, Tenor, Baritone & Soprano Saxophones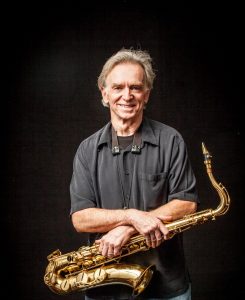 Mike Miller studied saxophone with jazz great, Joe Henderson, along with James Ogilvie and Denis Diamond at At North Texas State University.
He toured the Northeast in the 19th Army Band with such luminaries as Grover Washington, Jr and Billy Cobham. Mike has played saxophone on shows with Gladys Knight, David Ruffin and Dianna Ross and The Supremes. He taught music for fifteen years in the Milwaukee Public Schools as a traveling music teacher and conducted at two Milwaukee Biennial Music Festivals.
Additionally, he teaches private students on flute, clarinet as well as soprano, alto, tenor and baritone saxophones. Mike has been teaching privately at Brass Bell Music Store since 1994, taught at The Waukesha County Conservatory of Music for nine years and has had the great pleasure of teaching in the summer music program for Shorewood School District.
Orlando Pimentel – Clarinet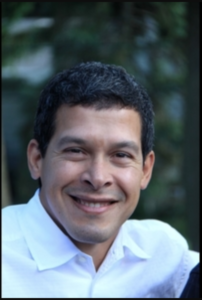 Born in Caracas, Venezuela, Orlando Pimentel began his musical training in Venezuela's System of Youth Orchestras, also known as "El Sistema". From 1989 to 2009, he was a member of the "Simon Bolivar" Symphony Orchestra and performed with such renowned conductors as Claudio Abbado, Sergiu Comissiona, Gustavo Dudamel, Eduardo Mata, Sergei Senkov, among others. Orlando Pimentel has participated in master classes held by Luis Rossi, Anthony Pay, Walter Boeykens, Kalman Berkes, Eddy Vanoosthuyse, Michel Lethiec, Mario Frogionni, Walter Seyfarth, Judit Jaimes and Raquel Adonaylo.
In 1988, together with three other colleagues, he formed the Caracas Clarinet Quartet (1996 National Artist Award: Best Classical Ensemble), a chamber ensemble that has performed throughout Venezuela, as well as in China, Europe, South America, and The United States of America. The Caracas Clarinet Quartet released three CD's: "Cuarteto de Clarinetes de Caracas" (1995), "Aires Tropicales" (1997) with guest artist Paquito D'Rivera, and "Suelos" (2007) with guest artists Anat Cohen, Horacio "El Negro" Hernandez and Jorge Glem.
Orlando Pimentel performs regularly with the Madison Symphony Orchestra, Fox Valley Symphony, Racine Symphony, Kenosha Symphony, and Festival City Symphony Orchestra. Mr. Pimentel has been invited to perform as part of the 2015, 2016 and 2017 Sphinx Symphony Orchestra Competition. Orlando Pimentel performs regularly with his wife, pianist Elena Abend, as part of the Elisio Ensemble. Mr. Pimentel received his Master's Degree in Clarinet Performance from the University of Wisconsin-Milwaukee studying under the tutelage of Todd Levy (Milwaukee Symphony Orchestra, Santa Fe Opera). Most currently he has been appointed as Faculty of clarinet at the Wisconsin Conservatory of Music.