Shorewood Bands News and Information
2022 – 23 School Year
Band Schedules
More information coming soon.
Make a Notables Donation

 
Shorewood School District has a vibrant Band Program with a variety of offerings for Elementary School, Intermediate School, and High School bands.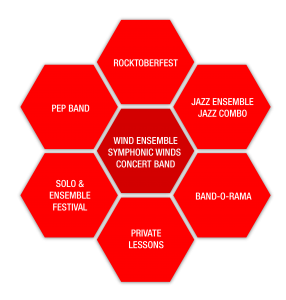 Support the Shorewood Band community through a Notables Donation. Join your neighbors as Notable Band Friends. Your generosity provides funding for program enrichment. Please use the button below to go to our donation page.
Thanks for supporting Shorewood Bands!!
Volunteer Opportunities
There are many volunteer opportunities to help Shorewood Bands. Please contact the SBPA Co-Presidents, Anjum Alden or Kim MacKowski at shorewoodbandparentassn@gmail.com to find out more or with any questions or comments.